VoIP Phone Systems
VoIP phone system in the cloud or on-premise? Which option is best for you?
The merit of cloud-hosted vs. on-premise VoIP phone systems is a hot topic in the VoIP industry.
If you're actively deciding between the two options, it's best to conduct extensive research before making the leap, as whatever configuration you choose will have an ongoing impact on your company's performance and budget.
Ideally, it'd be best to discuss your needs with your VoIP provider or Triton VoIP, who will be able to guide you through the decision-making process, but as a rule of thumb, understanding these three items is vital: location, access, and budget. Check out our blog post here: Cloud-hosted vs. On-premise for an overview of the pros and cons of both options.
Available VoIP Phone System Features
Instant Messaging
Audio and Video Conferencing
Softphone
Mobile App
Integrated Fax Server
Call Recording
Automated Attendant
Presence Notification
Unified Communications for Windows and MAC
Voice Mail
Call Handling Rules
Calls via WEBRTC
Web user portal
Music on hold
Voicemail to email
Call forwarding
Call waiting
Windows and MAC software
and much more

Zultys is the global provider of a true all-in-one unified communications solution. Innovative, reliable, and scalable, Zultys IP phone systems integrate voice, video, data, and mobility – in a single premise-based appliance or in the cloud— to optimize collaboration for businesses of all sizes. Zultys delivers a powerful, feature-rich communications system that is easy to use, deploy and maintain.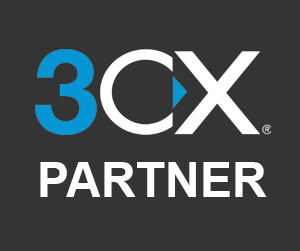 Founded in 2005, when VOIP was an emerging technology, 3CX has gone on to establish itself as a global leader in business communications. Taking advantage of the SIP open-standard and WebRTC technology, 3CX has evolved from its roots as a PBX phone system to a complete communications platform, offering customers a simple, flexible, and affordable solution to call, video, and live chat. With 3CX businesses can increase productivity, enhance customer experiences, while dramatically cutting costs and management headaches.